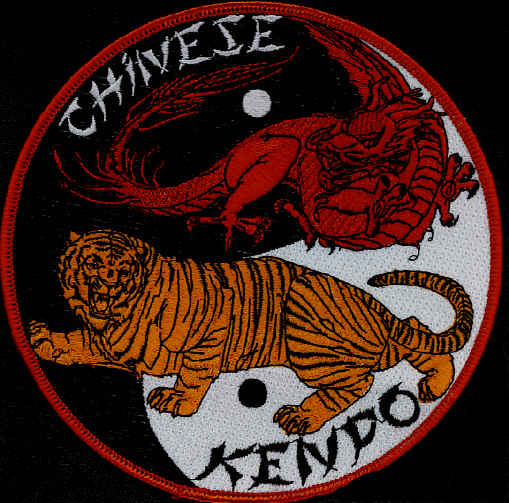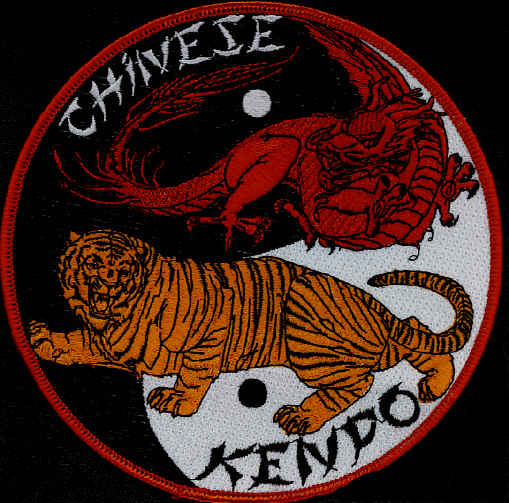 Chinese Kenpo Association
Yonkers, N.Y.10704
The Father Of American Kenpo
Edmund K. Parker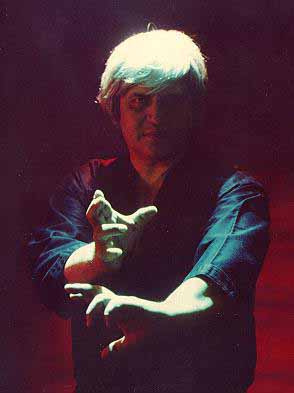 By 1956, Mr. Parker opened his school in Pasadena
California. In 1962 Ed Parker promoted his first black belts, they were James Ibrao, Rich Montgomery, Rick Flores, AlTracy, Chuck Sullivan, John McSweeney,and Dave Hebler. In 1962 John McSweeney opened up his first Kenpo school in N.Y. The school was later called Chinese Kenpo. Mr. Mc Sweeney also opened up the first Kenpo school in Ireland. He was called the father of Irish Karate. In time he opened up a school in Elmhurst, Illinois called American Kenpo Karate. Due to the passing of late Grand Master John Mc Sweeney, the school is now run by Grand Master Tom Saviano.

Click here to see Ed Parker's Family Tree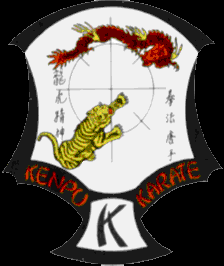 Mr. Parker was well known for his skills as an instructor and his business
sense. He helped many a martial artists to open their schools. He was also
well known in Hollywood, he trained a great many stuntmen and celebrities.
One of his most well known celebrity students was Elvis Presley. There are a
great many people who owe Mr. Parker in one way or another.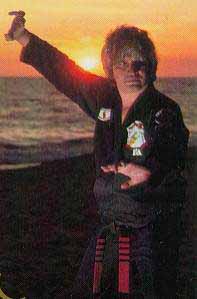 Mr. Parker left us a great gift, sharing the gift and being grateful
is all we can do. Kenpo is a living, breathing thing. Change is a part of
Kenpo, Parker himself went through many changes in his system, and if he
were still alive, we would have seen more change to his system.
   Parker quote, "Every Kenpo black belt is a style unto himself."

Upon completion of achieving a black belt and opening
schools of his own, Grand Master John McSweeney would promote these students
to black belt:


NEW YORK SCHOOL
CHICAGO SCHOOL
HERBST, BOB (Deceased)
SAVIANO, TOM
MASCETTA, JOE
VASSOLO, MIKE
PASELTINER, ERIC (Deceased)
KORDA, RAY
CONWAY SR., JOHN
HUGHES, RON
JORDON, TOM
DI CIANNI, PETER
MAHON, MAURICE
MANGLARIS, CHRIS
CHEMA, PETE
SENSEMAN, STEVE
RICE, JAMES
QUINONES, ED
It was the following instructors Sifu Bob Herbst(deceased), Sifu Joe Mascetta, and
Sifu Eric Paseltiner(deceased) that would Pass the Chinese Kenpo system on to:

BARKSDALE, STUART
FOX, ANTHONY
LAUDA, LUIS

The organization consists of the following members:

President: Anthony P. Fox
Senior Vice President: Stuart Barksdale
First Vice President: Luis Lauda
Second Vice President: Will Christie
Third Vice President: Sarah Francis Fox
Sergeant-At-Arms: Frank Gualdino
Secretary And Treasurer: Steven C. Bromberg
Editor-in-Chief: Matthew Andersen






Chinese Kenpo Hall Of Fame
Black Belt Members
Gill Belezantis (Chinese Kenpo) 4th degree Black Belt
Sifu Jacque Weaver (Chinese Kenpo) Honorable Black Belt
Tony Olenik (Chinese Kenpo) 2nd degree Black Belt
James McGartland (Chinese Kenpo) 2nd degree Black Belt
Steven C Bromberg (Chinese Kenpo) 2nd degree Black Belt
Joe Romano (Chinese Kenpo) 2nd degree Black Belt
Frank Gualdino (Chinese Kenpo) 2nd degree Black Belt
Matthew Andersen (Chinese Kenpo) Honorable 3rd degree Brown

Association Members
Sibok Vincent Porach (Seven Star Praying Mantis) 8th Degree Black Belt
Grand Master Tom Saviano (American Kenpo Karate Association) 8th Degree Black Belt
Sifu Mike Vassolo (American Kenpo Karate Association) 6th Degree Black Belt
Sifu Ray Konda (American Kenpo Karate Association) 6th Degree Black Belt
Sifu Ron Hughes (American Kenpo Karate Association) 6th Degree Black Belt
Sifu Peter D. Cianni (American Kenpo Karate Association) 6th Degree Black Belt
Sifu Chris Manglaris (American Kenpo Karate Association) 6th Degree Black Belt
Sifu Steven Senseman (American Kenpo Karate Association) 6th Degree Black Belt
Sensei Kevin Suggs (USA Goju) 7th Degree Black Belt

Honorable Members
Sensei Eddie Frazier (Oyama Karate) 6th Degree Black Belt
Soke S. Papasan Canty (Kuroshi-Do) 3rd Degree Black Belt
Sifu George Rodriguez (Seven Star Praying Mantis)
Sifu Jim Moretti (Seven Star Praying Mantis) 3rd Degree Black Belt
Sifu Joe Tuccillo (Seven Star Praying Mantis) 3rd Degree Black Belt
Master Scott Miller (American School of Martial Arts) 3rd Degree Black Belt
Sensei Greg Vadella (American Heritage Goju Karate) 1st Degree Black Belt
Sensei Bobby Acolillo (Brazilian Jiu-Jitsu) 1st Degree Black Belt
John Guarreri
Joe Green (Seven Star Praing Mantis) Honorable 1st Degree Black Belt
Sensei Michael James Murphy (Hapkido Karate) 1st Degree Black Belt
Helen Shue
Angela Saurman
Jimmy Lane

Frankie Airs Del Vikings(deceased)
Butch Philip Del Vikings(deceased)
Sweet Lou Velez Del Vikings(deceased)
Leroy Binns Del Vikings
Kookie Martinez Del Vikings
Dickie Del Vikings